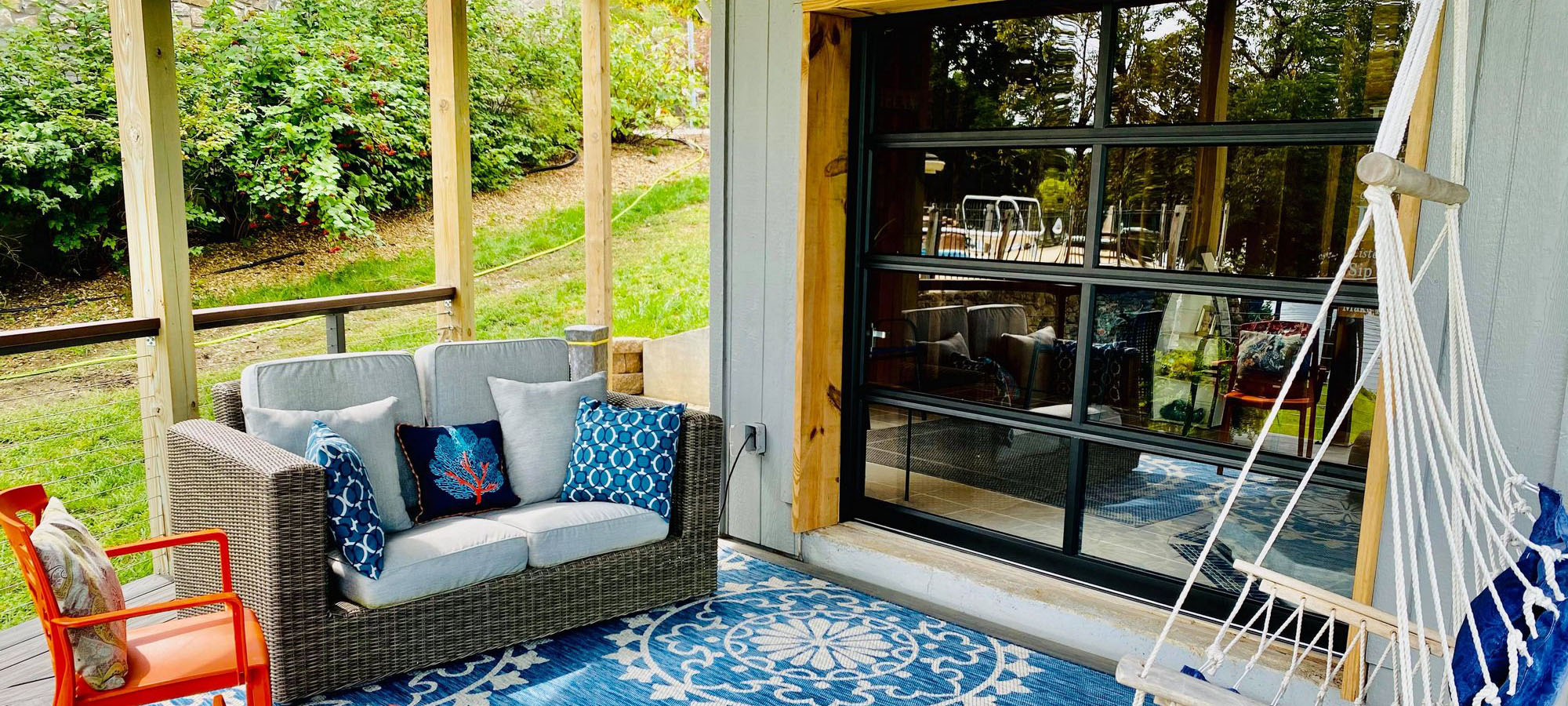 Patio transformed into a paradise with a modern garage door from the Clopay Avante collection in Lee's Summit, MO
September 23, 2020
Why Is It Better to Install a New Garage Door Than Repairing It?
Over time, different parts of the home will wear down and need to be repaired or replaced. The garage doors are no exception. Installing a new garage door is often the better choice than repairing it. Here are a few reasons to install a new door instead of repairing it in Kansas City.
1) Enhanced Security
Older garage doors often have weaker locks that can be quickly forced open. Also, the frame of an old door can warp, making it easier for someone to break in. You can upgrade the locks by installing a new door and ensuring your home is better protected.
2) Improved Aesthetics
Repairs may restore the lost functionality. But, it is improbable that it will look as good as a new door. If you want to enhance the curb appeal of your home, installing new garage doors is the way to go.
3) Repairs are Expensive and Time-consuming
Depending on the severity level of the damage, you might have to replace several parts, which can quickly add up in cost. It can also take many days or even weeks to complete the repair process, thus disrupting your routine.
4) Improved Insulation
New garage doors come with better insulation, which can help keep your home warm in the winter and cool in the summer. These new doors are particularly beneficial if you have a room above the garage that you use as living space.
5) Less Maintenance
New garage doors require less maintenance than old ones. Over time, the springs and other parts of the door can break down and need to be replaced. By installing a new door, you can avoid these repairs for years.
Give us a call today!
Installing a new garage door has multiple benefits, making it a better choice than repairing an old one. Choose a trusted garage door installation partner like Right Track Garage Door, and you can rest assured that we will do everything perfectly for you. Connect with our team, and we can arrange a consultation with you.